Deep Purple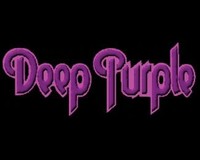 Albums:1968     Shades of Deep Purple
1968     The Book of Taliesyn
1969     Deep Purple
1970     Deep Purple in Rock1971     Fireball1972     Machine Head
1973     Who Do We Think We Are
1974     Burn
1974     Stormbringer
1975     Come Taste the Band
1984     Perfect Strangers
1987     The House of Blue Light
1990     Slaves and Master
1993     The Battle Rages On
1996     Purpendicular
1998     Abandon
2003     Bananas
2005     Rapture of the Deep
2013     Now What?!
LIVE1972   Made in Japan
1976   Made in Europe
1977   Last Concert in Japan
Deep Purple are an English rock band formed in Hertford in 1968. They are considered to be among the pioneers of heavy metal and modern hard rock
1x LP 180g 33rpm

-- In Stock --
2015 EU reissue on 180g LP+download = The 1972 Hard Rock Classic featuring "Smoke on the Water" and "Highway Star". The definitive '70s heavy metal album. Plus, maybe most important of all, 'Machine Head' provided a titanic riff via "Smoke on the Wate...
2x LP 180g 33rpm+bonus DVD

-- In Stock --
2017 EU issue on 180g 2xLP+bonus DVD- Influential British rock legends Deep Purple return with inFinite, the highly anticipated follow up to their most recent worldwide chart topping album Now What?! The current line-up for the 2016 Rock and Roll Hal...
2x LP 180 gr.33rpm HQ vinyl+Download = Back to Black series=

-- In Stock --
2014 reissue on 180g 2LP+download-A feast of delights for any Purple fan. Made In Japan was recorded live over three nights, with signature song "Smoke on the Water," "Child in Time,"and "Space Truckin'.