Kari Bremnes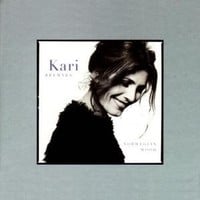 Kari Bremnes (1956 - ) is a Norwegian singer and songwriter. She got an
M.A
. in language, literature, history and theater studies and worked as a journalist for several years before deciding to dedicate herself to music full time.
She was influenced by
Joni Mitchell, Frank Zappa, Donovan, Leonard Cohen, Bob Dylan
and
the Beatles
.
Most of their albums are due to their excellent sound quality, especially with audiophile-oriented music listeners popular, such as the concept album Svarta Bjørn over the historically documented figure of Anna Rebecka Hofstad (or "Anna Norge"), the end of the 19th century as bunkhouses-cook for track workers hired during the construction of the
swedish-Norwegian
Erzbahn and thus one of the few women in a man's world was almost completely closed.
Albums:
    1987. Mitt ville hjerte
    1987. Blå krukke
    1991. Spor
    1993. Folk i husan
    1993. Løsrivelse
    1994. Gåte ved Gåte
    1995. Erindring
    1997. Månestein
    1998. Svarta Bjørn
    2000. Norwegian mood
    2002. 11 Ubesvarte anrop
    2003. You'd have to be here
    2005. Over en by
    2007. Live
    2009. Ly
1x LP 180 gr.33rpm

-- In Stock --
2003 German issue, pressing on 180gram vinyl - Kari has written all the lyrics and most of the music Peter Henriksen has written two of the songs Arrangements and production are by Bengt Egil Hanssen while Erik Hillestad has produced the vocals In ad...