10CC (Ten CC)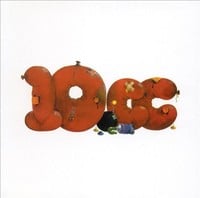 Major 70s UK pop/artrock band. The original line-up of
Eric Stewart
, Kevin Godley, Lol Creme and Graham Gouldman had composed together and been in the band Hotlegs (Gouldman only briefly) before forming
10cc
in 1972 and signing with Jonathan King's UK Records after being turned down by Apple Records. The band's music is a blend of pop, artrock often drawing on other genres, on the debut album especially the 50s.
Their best-known song is I'm Not in Love, released in 1975. They are also at the origin of songs Rubber Bullets, Silly Love, Wall Street Shuffle and Dreadlock Holiday.
Discography:
1973 : 10cc
1974 : Sheet Music
1975 : The Original Soundtrack
    1976 : How Dare You!
    1977 : Deceptive Bends
    1978 : Bloody Tourists
    1980 : Look Hear?
    1981 : Ten Out of 10
    1983 : Windows in the Jungle
    1992 : ...Meanwhile
    1995 : Mirror Mirror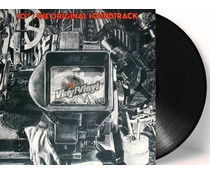 1x LP 180g 33rpm

-- In Stock --
(1975) - 2016 EU repressed on 180g LP -10CC's 3rd album from 1975, including the hit singles I'm Not In Love and Life Is A Ministrone. The Original Soundtrack's best moments rank with the finest work 10cc ever released; however, at the same time ...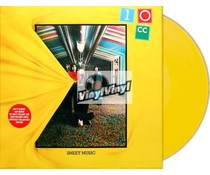 1xLP 180g 33rpm=yellow vinyl

-- In Stock --
1974 - 2014 EU repressing on YELLOW vinyl 180g LP=including the top ten hit 'Wall Street Shuffle'. If you ask any fan today to nominate a favourite track or album that sums up the 10CC phenomenon, their answer will simply be: 'Listen to "Sheet Music"…'