2Pac (Two Pac/Tupac)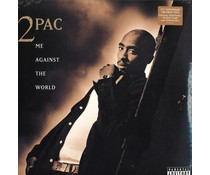 2x LP standard 33rpm

-- Sold Out -- But expected in again!
(1995) - 2020 EU reissue on standard 2LP= In honor of Me Against The World's 25th anniversary, Interscope/Urban Legends is reissuing 2Pac's third studio album, considered by many to be his most poetic and cohesive masterpiece. Recorded when he was just 23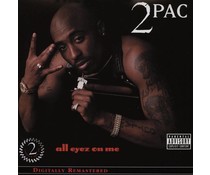 4x LP standard 33rpm

-- In Stock --
( 1996 ) 2020 repressed on standard 4LP= the 4th studio album from legendary rapper 2Pac. Includes the two Billboard #1 singles, "How Do U Want It" and "California Love" and features guest appearances by Snoop Dogg, George Clinton, Dr. Dre and Nate Dogg .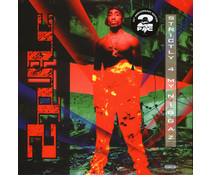 2x LP 180gr. 33rpm

-- In Stock --
(1993) 2018 EU reissue on standard 2LP= Strictly 4 My N.I.G.G.A.Z... is the second studio album from Tupac Shakur. The title is an acronym for 'Never Ignorant Getting Goals Accomplished'; the 'Z' in the title makes it a plural. Similar to his debut, '2Pac