Al Stewart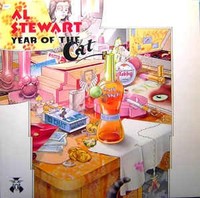 Introspective folk singer/songwriter who grew increasingly abstract during the '70s, scoring hits with "Time Passages" and "Year of the Cat." 
Albums:
1967: Bedsitter Images
1969: Love Chronicles
1970: Zero She Flies
1972: Orange
1973: Past, Present & Future
1975: Modern Times
1976: Year of the Cat (DE/UK: Gold, US: Platin) 
1978: Time Passages (UK: Silber, US: Platin)
1980: 24 Carrots
1984: Russians & Americans
1988: Last Days of the Century
1993: Famous Last Words
1993: To Whom It May Concern 1966 - 1970 (2 CD)
1995: Between the Wars
2000: Down in the Cellar
2005: A Beach Full of Shells
2008: Sparks of ancient light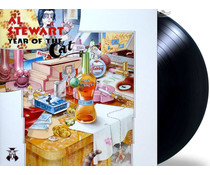 1x LP 180g 33rpm

-- In Stock --
(1976 ) -2014 EU reissue on 180g vinyl-Al Stewart's Year of the Cat catapulted this English prog-rock legend into gold and platinum territory upon its hit release in 1976. While previously achieving cult-like status in the states w...