Albert King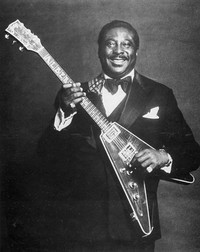 Albert King (1923 - 1992) was an influential American blues guitarist and singer and a major influence in the world of blues guitar playing. King was posthumously inducted into the Rock and Roll Hall of Fame in May 2013.He was one of the "Three Kings" of the Blue Guitar (along with BB King and Freddie King). King mat 1.98 meters and weighed 118 kg and was known as "The Velvet Bulldozer".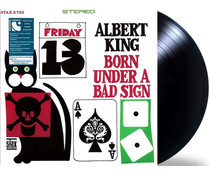 1x LP 180gr 33rpm = hq=

-- In Stock --
( 1967 ) 2018 German HQ 180g LP =Upon release in 1967, Born Under a Bad Sign was hailed as an instant classic. It has since been recognized as one of the all-time great blues albums, with a Grammy Hall of Fame Award, placement in Rolling Stone's "500 Gr.