Alison Krauss / & Union Station
1x LP 180g 33rpm =gatefold=

-- Sold Out -- But expected in again!
2017 EU issue on 180g LP+download -Beautifully Curated Collection of Classic Songs from the Most Decorated Female Artist in Grammy History Produced by Nashville Veteran Buddy Cannon!
Highlights"Losing You","Windy City","River In The Rain"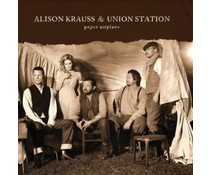 1x LP 180 gr. HQ Vinyl +DOWNLOAD

-- In Stock --
2011 US 180g HQ Audiophile vinyl LP + FREE MP3 DOWNLOAD=Krauss and Union Station's First New Album of All-Original Material Since 2004: Roots Music At Its Most Poignant. Incredible Performance and Amazing Sonics. A To-Die-For Female Vocal and Acoust...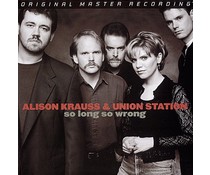 2x LP 180gr. HQ Vinyl 33rpm

-- In Stock --
( 1997 ) -2004 US limited edition 14track Mobile Fidelity Original Master Recording halfspeed mastered audiophile 2LP set originally released in 1997 pressed on 180gram VIRGIN VINYL and housed in a superb individually numbered pas...