Arcade Fire
Albums:
    Funeral (2004)
    Neon Bible (2007)
    The Suburbs (2010)
    Reflektor (2013)

Arcade Fire is a Canadian indie rock band based in Montreal, Quebec, Canada, consisting of husband and wife Win Butler and Régine Chassagne, along with Win's brother Will Butler, Richard Reed Parry, Tim Kingsbury and Jeremy Gara. The band's current touring line-up also includes former core member Sarah Neufeld, frequent collaborator Owen Pallett, and two additional percussionists, Diol Edmond and Tiwill Duprate.
1xLP standard 33rpm =gatefold

-- In Stock --
2017 EU issue on standard LP-Everything Now is the fifth full-length offering from Quebec art-rock outfit Arcade Fire and follow-up to 2013's Grammy-nominated Reflektor. The thirteen track release features the dance-friendly, David Bowie-esque title...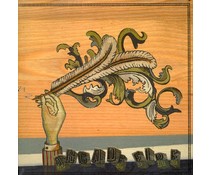 1x LP 180 gr.33rpm

-- In Stock --
(2004) - 2011 EU repressing on 180 gram vinyl =Montreals Arcade Fire brings a theatricality an intensity an insanity and a penchant for amazing hooks to their debut fulllength Youve never heard such energy beauty and emotion from such a young band Fans of