Aretha Franklin
1x LP 180 gr.33rpm Virgin Vinyl = Pure analogue audiophile mastering=

-- In Stock --
Originally released in 1964 -2009 Speakers Corner repressing on 180g vinyl -On 1964's Unforgettable: A Tribute To Dinah Washington, the Queen of Soul pays homage to the just recently passed Queen of the Blues, an exemplary artist who was a major inf...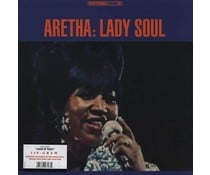 1x LP 180 gr.33rpm

-- Sold Out -- But expected in again!
Originally released in 1968-2012 EU vinyl reissue pressing on 180gramvinyl- this includes Areathas stunning version of Goffin & Kings You Make Me Feel Like A Natural Woman features contributions fromEric Clapton and Bobby Womack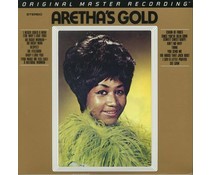 2x LP 180 gr. HQ Vinyl 45RPM = Half-Speed Mastered From Original Master Tapes! Pressed at RTI!

-- In Stock --
2017 US MOFI reissue on Numbered 180g 45RPM 2LP= Includes Nine Top Ten Hits: "Respect," "Chain of Fools," and "Think" Among them. "I Never Loved a Man (The Way I Loved You)," "Respect," "(You Make Me Feel Like) A Natural Woman," "Chain of Fools," "Since Y