Band Of Horses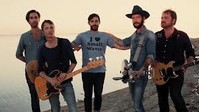 Band of Horses:
Seattle indie rockers who separated themselves with a rootsy twang, gorgeous slow-burn songs, and lush, reverb-drenched production. 
Emerging in 2004 with a blend of woodsy midtempo rock and reverb-laden vocals, Band of Horses gained an audience in their native Northwest before Everything All the Time made them indie rock darlings.
The band members are Ben Bridwell (vocals, guitar), Mat Brooke (guitar), Creighton Barrett and Rob Hampton.
Albums:
    2006: Everything All the Time
    2007: Cease to Begin
    2010: Infinite Arms
    2012: Mirage Rock
    2016: Why Are You OK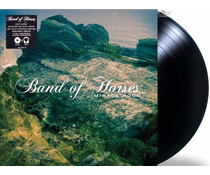 1x LP 180 gr.33rpm +download

-- In Stock --
2012 EU press on 180g LP+ download=their 4th studio album, arguably the bands most cohesive and accomplished set of compositions and performances to date.