Beth Hart & Joe Bonamassa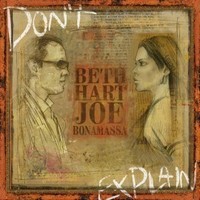 Albums:
    1993 – Bloodline
    2001 – A New Day Yesterday
    2002 – So, It's Like That
    2002 – Live At The Cabooze
    2003 – Blues Deluxe
    2004 – Had to Cry Today
    2005 – A New Day Yesterday: Live
    2005 – Live at Rockpalast
    2006 – You & Me
    2007 – Sloe Gin
    2008 – Live From Nowhere in Particular
    2009 – The Ballad Of John Henry
    2010 – Live from the Royal Albert Hall
    2010 – Black Rock
    2011 – Dust Bowl   
2011 - Don't Explain (with Beth Hart)
    2012 – Driving Towards The Daylight
    2012 – Beacon Theatre: Live from New York
    2013 – An Acoustic Evening at the Vienna Opera House   
2013 - Seesaw (with Beth Hart)
    2014 - Different Shades of Blue   
2014 - Live in Armsterdam (with Beth Hart)
Joe Bonamassa (1977 - ) is an American guitarist, singer and songwriter.
Guitarist rookie in 2000, has a remarkable technique, cleanliness and professionalism of the sound in the studio, and a style all his virtuosity without an end in itself, it quickly becomes one of the most respected guitarists in the modern music scene.
1x LP 33rpm vinyl

-- In Stock --
2011 limited edition 11track vinyl Lp-2011 collaboration between Los Angeles based singer/songwriter Beth Hart and Blues guitarist Joe Bonamassa. Produced by Kevin Shirley (Joe Bonamassa, Led Zeppelin, Black Crowes), the album features Hart's interp...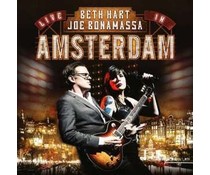 3x LP 180 gr. 33rpm

-- Sold Out -- But expected in again!
2014 EU Vinyl 3XLP edition, Against the stunning backdrop of the Koninklijk Theater Carré in Amsterdam, blues-rock vocalist Beth Hart and world-renowned guitar hero Bonamassa are on blistering form, turning in an awe-inspiring set of scorching soul c...