Bonnie Raitt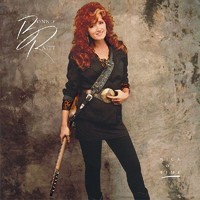 Bonnie Raitt is an American singer, songwriter and guitarist. She is the daughter of Broadway musical star John Raitt. She started playing when she was twelve years old guitar. After high school, she began to play. In rhythm-and-blues clubs In 1983, Warner Bros. broke. Records contract, partly because of alcohol and drug use, but she disappeared from the music scene in the least.
After more than 20 years of recordings and performances, Raitt achieved success with her tenth album.
"Nick of Time"
came to be in the United States at the top and won three Grammy Awards. At the same time she received a fourth Grammy for her duet "In the Mood" with John Lee Hooker on his album "The Healer".
After this she got in 1993, three Grammy Awards for her album
"Luck of the Draw
", after which she received two Grammys for her album "Longing in Their Hearts" in 1994.
Discography:
    1971: Bonnie Raitt
    1972: Give It Up
    1973: Takin' My Time
    1974: Streetlights
    1975: Home Plate
    1977: Sweet Forgiveness
    1979: The Glow
    1982: Green Light
    1986: Nine Lives
    1989: Nick of Time
    1991: Luck of the Draw
    1994: Longing in Their Hearts
    1998: Fundamental
    2002: Silver Lining
    2005: Souls Alike
    2012: Slipstream
    2013: Now & Then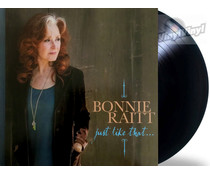 1x LP 180g 33rpm

-- In Stock --
2022 EU issue on 180g vinyl LP -More than 50 years have passed since Bonnie Raitt released her self-titled debut, laying the foundation for an impressive career that would spawn 16 more albums.