Dua Lipa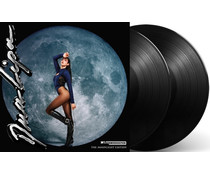 2xLP 33rpm=

-- Sold Out -- But expected in again!
2021 EU issue on standard deluxe 2LP = Future Nostalgia (The Moonlight Edition) features the 13 songs from the original album, plus "We're Good," "If It Ain't Me" and "That Kind of Woman." The deluxe edition also includes Lipa's "Prisoner" collaboration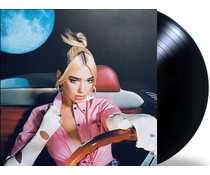 1x LP standard 33rpm

-- In Stock --
2020 EU issue on standard LP =is the 2nd studio album by English singer Dua Lipa - With "Don't Start Now," Global Pop superstar Dua Lipa is back, revealing the name of her eagerly awaited forthcoming album, Future Nostalgia.
1x LP standard 33rpm

-- In Stock --
2017- 2019 EU reissue on vinyl LP =2017 sees the highly anticipated self-titled first album of the singer from the UK with Dua Lipa. In the past two years she had already released five songs, including hit singles "Be the One," "Hotter Than Hell," and "