Earth, Wind & Fire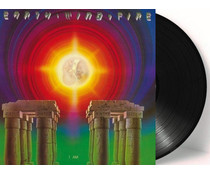 1x LP 180 gr.33rpm

-- In Stock --
(1979) - 2010 EU reissue on 180g vinyl LP = I Am (1979), features "Boogie Wonderland" (with vocals of The Emotions). It became one of the most popular Disco and cross-over hits of that time and the hit ballad "After the Love Has Gone" did well too. I Am i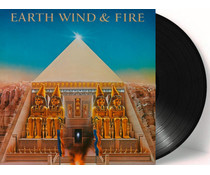 1x LP 180 gr.33rpm

-- In Stock --
( 1977 ) 2018 EU reissue on 180g vinyl LP in gatefold sleeve -features hit singles such as "Fantasy" "Jupiter" & "Serpentine Fire", All 'N All is the eighth and most well-known studio album by the American band Earth, Wind & Fire.
1x LP 180 gr.33rpm

-- Sold Out -- But expected in again!
(1978) 2015 EU reissue on 180g LP -The Best Of Earth, Wind & Fire Volume I is a multi-platinum greatest hits set which collected eight of Earth, Wind & Fire's biggest singles up to that point ("Got To Get You Into My Life," "Fantasy," "Getaw...