Ella Fitzgerald/Louis Armstrong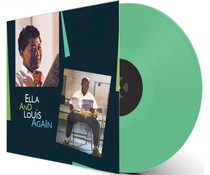 1x LP 180g green

-- In Stock --
( 1957 ) 2018 EU reissue 180g coloured vinyl LP - Ella And Louis Again, the sequel to 1956's acclaimed Ella and Louis. Ella's voice — radiant, warm, sweet as honey, and Louis' gritty, gravelly, croon formed a sound rife with commercial success.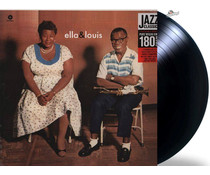 1x LP 180 gr.33rpm

-- In Stock --
( 1957 ) - 2010 EU reissue on 180g vinyl LP= featuring the 2 giants at their peak on some of the finest jazz standards ever recorded with smooth vocals that unmistakeable trumpet and a little help from The Oscar Peterson Tr...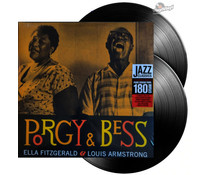 2xLP 180 gr.33rpm

-- Sold Out -- But expected in again!
( 1959 ) 2022 EU reissue on 180g vinyl 2LP -Porgy & Bess marks the third and final album collaboration between Ella Fitzgerald and Louis Armstrong. It was produced by Norman Granz for his Verve label. After recording a series of duets in the late 1940s f