Elvis Presley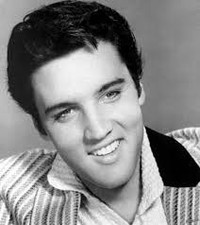 Elvis Presley
(1935 - 1977) was an American singer and actor. He is known worldwide by the nicknames The King of Rock, or simply The King. Elvis is one of the most successful and popular solo artists of all time.
Elvis distinguished himself from his contemporaries by his then controversial
hip-swiveling
appearances, the combination of blank looks and singing with a 'black' voice. His appearance was on: for that time long hair, sideburns and later jumpsuits. His rousing style distressed established postwar society which he had to endure a lot of criticism. For his pioneering musical work, he gradually became honored and especially after his death in ever wider circles. Presley is now being recognized as one of the founders of modern pop music, along with, among others, The Beatles and Bob Dylan. John Lennon of the Beatles put it this way:
Before Elvis there was nothing.Albums:
    Elvis Presley (1956)
    Elvis (1956)
    For LP Fans Only (1959)
    A Date With Elvis (1959)
    Elvis is Back! (1960)
    Something for Everybody (1961)
    Pot Luck (1962)
    Elvis For Everyone! (1965)
    From Elvis in Memphis (1969)
    From Memphis to Vegas/From Vegas to Memphis (1969)
    Elvis Back in Memphis (1970)
    Elvis Country (I'm 10,000 Years Old) (1971)
    Love Letters from Elvis (1971)
    Elvis Now (1972)
    Elvis (1973)
    Raised on Rock / Rock For Ol'Times Sake (1973)
    Good Times (1974)
    Promsed Land (1975)
    Elvis Today (1975)
    From Elvis Presley Boulevard, Memphis, Tennessee (1976)
Compilations:
    Elvis' Golden Records (1958)
    Elvis' Gold Records 2 (50,000,000 Elvis Fans Can't Be Wrong) (1960)
    Elvis' Golden Records 3 (1963)
    Elvis' Gold Records 4 (1968)
    A Legendary Performer (1, 2 en 3) (1974-1979)
Religious Albums:
    Elvis' Christmas Album (1957)
    Elvis Sings the Wonderful World of Christmas (1971)
    His Hand in Mine (1961)
    How Great Thou Art (1967)
    He Touched Me (1972)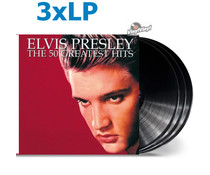 3x LP 180g 33rpm = remasterd=

-- In Stock --
( recording 1954-1977) =2010 EU reissue on 180g vinyl 3LP- 50 of Elvis Presley's greatest hits completed with a stylish black & white info sheet. Covering all the hits from 1954's "That's All Right" up until "Way Down" (1977).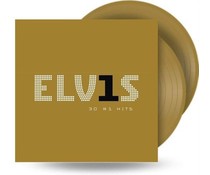 2XLP 180 g = coloured=

-- In Stock --
2002-2018 EU reissue on gold coloured vinyl 2xLP = Elvis: 30 #1 Hits is one of the most succinct packages of Presley's best work ever released. Based on the idea of the Beatles 1 album, this compilation includes all 31 Elvis singles that have been number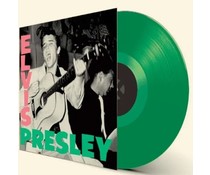 1x LP 180 gr.33rpm

-- Sold Out -- But expected in again!
( 1956 ) 2019 EU repressing on 180g green vinyl LP + 4 bonus tracks- This is the debut album of Elvis Presley, Following the unexpected massive success of "Heartbreak Hotel", this was as startling a debut record as any ever made, representing every side o