Fink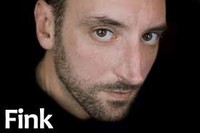 Fink, aka Fin Greenall, is an English singer, songwriter, guitarist, producer and DJ, born in Cornwall and currently based in Brighton. Since the 2006 release of his album Biscuits for Breakfast, the name Fink has also referred to the recording and touring trio fronted by Greenall himself, completed by Guy Whittaker (bass) and Tim Thornton (drums). Best known for the 2007 song "This is the Thing" and the 2011 album Perfect Darkness, Fink is signed to independent record label Ninja Tune. Greenall's skills as a songwriter has created a demand for his talents among fellow artists. Most recently he has written in collaboration with John Legend, Ximena Sarinana and Professor Green. With Amy Winehouse he co-wrote the song "Half Time", which appears on Winehouse's posthumous collection Lioness: Hidden Treasures.
Discography:
    Fresh Produce (2000)
    Biscuits for Breakfast (2006)
    Distance and Time (2007)
    Sort of Revolution (2009) – #60 (NL)
    Perfect Darkness (2011) – #32 (NL)
    Wheels Turn Beneath My Feet - live album (2012)
    Fink Meets The Royal Concertgebouw Orchestra - live album with the Royal Concertgebouw Orchestra (2013)
    Hard Believer (2014)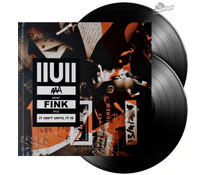 2x LP vinyl 33rpm

-- In Stock --
2021 EU issue vinyl 2LP- British musician and singer-songwriter Fink has released his new album called IIUII (It Isn't Until It Is)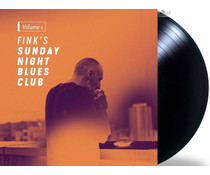 1x LP 33rpm vinyl

-- In Stock --
2017 EU issue vinyl LP- Fink's Sunday Night Blues Club Tour is a unique and exclusive series of live performances by Fin Greenall, better known as Fink. The Bristol-born Brit - who released a techno album at the age of 23 - started his career as a (dance)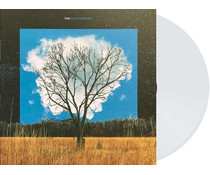 1x LP 33rpm vinyl

-- Sold Out -- But expected in again!
2019 EU issue white vinyl LP- Fink's 7th studio album 'Bloom Innocent' is co-produced with Flood. The album's title track "Bloom Innocent" is out now. The album also contains lead single "We Watch The Stars" which received its radio debut on BBC 6Music