Gary Moore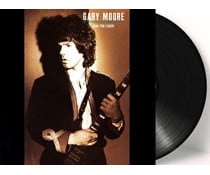 1x LP 180g Vinyl 33rpm =download=

-- In Stock --
( 1985 ) 2017 EU repressing on 180g vinyl LP = the fifth solo studio album from the Irish guitarist, includes "Empty Rooms" and "Out In The Fields," often considered his breakthrough album.
1x LP 180g Vinyl 33rpm =download=

-- Sold Out -- But expected in again!
(1990) -2014 EU repressing on 180g vinyl LP+download="Still got the blues" is one of the best blues songs ever written. Together with B.B. Playing King "The Thrill is Gone" ............ an experience of two unparalleled super musicians.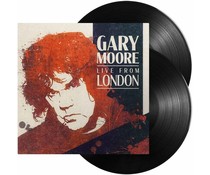 2x LP 180g Vinyl 33rpm

-- In Stock --
2022 EU issue on 180g vinyl 2LP - Some shows are so momentous, they pass into rock 'n' roll folklore. When Gary Moore stepped onto the stage of London's Islington Academy on December 2nd, 2009, it was a true one-off, showcasing one of blues-rock's biggest