Jacintha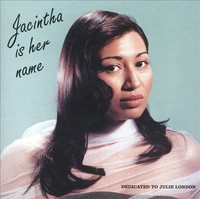 Jacintha is a Singaporean jazz singer/torch singer and stage actress who has been well-known in parts of the Asia-Pacific region since the '80s and has been increasing her exposure in North America since the late '90s. Jacintha has never been the type of jazz artist who goes out of her way to be abstract, difficult, or complicated; her work has been quite accessible and easy to absorb, drawing on direct or indirect influences that have included Julie London and Shirley Horn as well as Brazilian star Astrud Gilberto. Jacintha has long been fluent in English, which is widely spoken in Singapore and is one of its four official languages along with Malay, Mandarin Chinese (as opposed to Cantonese Chinese), and Tamil.
Studio Albums
1983: Silence
1987: Tropicana
1991: Dramamama
1997: My Life
1998: Here's To Ben – A Vocal Tribute To Ben Webster
1999: Autumn Leaves – The Songs of Johnny Mercer
2003: Jacintha Is Her Name
2004: Girl From Bossa Nova
2005: Love Flows Like A River (Chinese)
2007: Jacintha Goes To Hollywood
Compilations
2008: Best of Jacintha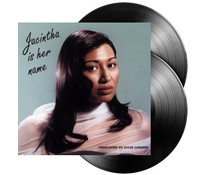 2x LP 180 gr. HQ Vinyl 45RPM

-- In Stock --
2003 US Goorve Note issue on audiophile 180 g vinyl LP 45rpm cutting- may be Jacintha's best album. Mastered by Bernie Grundman direct from the original analogue masters. -Inspired by the passing of pop balladeer Julie London, Jacintha and arranger...