J.J. Cale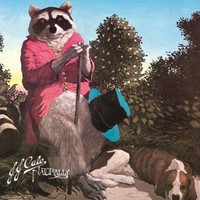 J.J. Cale
(1938 – 2013) was JJ Cale or American singer-songwriter and musician who was one of the originators of the Tulsa Sound, a loose genre drawing on blues, rockabilly, country, and jazz influences. Cale's personal style has often been described as "laid back".
Songs written by Cale that have been covered by other musicians include
"After Midnight" by Eric Clapton,
Phish and Jerry Garcia, "
Cocaine"
by Eric Clapton, "Clyde" by Waylon Jennings and Dr. Hook, and "Call Me the Breeze" by
Lynyrd Skynyrd, John Mayer, Johnny Cash, Bobby Bare and Eric Clapton
. In 2008 he was a Grammy Award winner, jointly with Clapton.
Albums:
    1972 Naturally (A&M/Shelter)
    1973 Really (A&M/Shelter)
    1974 Okie (A&M/Shelter)
    1976 Troubadour (Shelter)
    1979 5 (Island/MCA)
    1981 Shades (Island/MCA)
    1982 Grasshopper (Island/Mercury)
    1983 #8 (Mercury)
    1990 Travel-Log (Silvertone/BMG)
    1992 Number 10
    1994 Closer to You
    1996 Guitar Man
    2004 To Tulsa and Back (Blue Note)
    2009 Roll On (Rounder)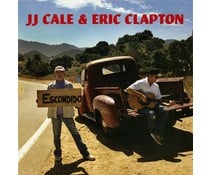 2x LP 180g 33rpm =gatefold=

-- Sold Out -- But expected in again!
2014 EU reissue 2LP on 180g vinyl-The album The Road To Escondido is the first-time collaboration from two guitar greats on one album, featuring "Ride The River" and "Danger". Half Speed Mastered for vinyl by Stan Ricker, and pressed on 180g Gram High Pe
3x LP 180g audiophile=/ 4 Page Insert /

-- In Stock --
2018 EU repressing on 180g audiophile vinyl 3LP-including "Travelin' Light," and the Clapton-appropriated gem "Cocaine," "Calle me the Breeze" "Crazy Mama", "Cajun Moon", "Danger", "Lies". " I got the Same Old Blues", "After Midnight", "Magnolia" Among O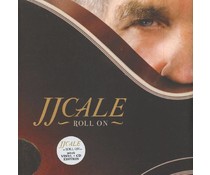 1x LP standard 33rpm+bonus CD

-- Sold Out -- But expected in again!
(2009)2016 EU reissue on standard LP- 'Roll On' is the legendary songwriter and guitarist's first solo album in nearly five years and follows his Grammy-winning, gold-certified 2006 album with Eric Clapton 'The Road To Escondido'. The new al...