LCD Soundsystem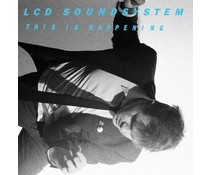 2x LP Standard 33rpm=gatefold=

-- Sold Out -- But expected in again!
2017 EU reissue on standard 2LP - Recorded at The Manshun in Los Angeles and the DFA studios in New York and mixed at DFA from April 2009 through February 2010. This Is Happening is LCD Soundsystems first fulloffering of new studio material since 200...
2x EP VINYL

-- In Stock --
2010 EU reissue on standard 12 vinyl 2XEP - LCD Soundsystem's James Murphy was commissioned by Nike to write 45:33:00 as a piece of exercise music for part of their Original Run series. Murphy composed the track as a continuous piece tailored to th...