Neil Young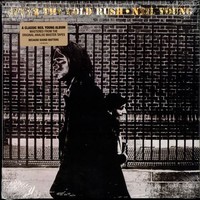 Neil Young
is a Canadian singer-songwriter and musician,Young's work is characterized by his distinctive guitar work, deeply personal lyrics and signature alto or high tenor singing voice. He co-founded the band Buffalo Springfield along with Stephen Stills and Richie Furay, later joining Crosby, Stills & Nash as a fourth member in 1969. He forged a successful and acclaimed solo career, releasing his first album in 1968; his career has since spanned over 45 years and 35 studio albums, with a continual and uncompromising exploration of musical styles.
The Rock and Roll Hall
of Fame website describes Young as "one of rock and roll's greatest songwriters and performers". He has been inducted into the Hall of Fame twice: first as a solo artist in 1995, and second as a member of Buffalo Springfield in 1997
Albums
    1968: Neil Young
    1969: Everybody Knows This Is Nowhere
    1970: After the Gold Rush
    1972: Harvest
    1972: Journey Through the Past
    1973: Time Fades Away
    1974: On the Beach
    1975: Zuma
    1976: Tonight's the Night
    1977: American Stars 'N Bars
    1978: Comes a Time
    1979: Rust Never Sleeps
    1979: Live Rust
    1980: Hawks & Doves
    1981: Re-ac-tor
    1982: Trans
    1983: Everybody's Rockin'
    1985: Old Ways
    1986: Landing on Water
    1987: Life
    1988: This Note's for You
    1989: Freedom
    1990: Ragged Glory
    1991: Weld
    1992: Harvest Moon
    1993: Unplugged
    1994: Sleeps with Angels
    1995: Mirror Ball (con Pearl Jam)
    1996: Dead Man
    1996: Broken Arrow
    1997: Year of the Horse
    2000: Silver & Gold
    2000: Road Rock Vol. 1
    2002: Are You Passionate?
    2003: Greendale
    2005: Prairie Wind
    2006: Living with War
    2007: Chrome Dreams II
    2009: Fork in the Road
    2010: Le Noise
    2012: Americana
    2012: Psychedelic Pill
    2014: A Letter Home
    2014: Storytone