Origin Live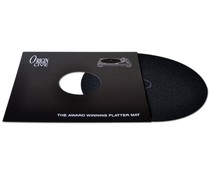 The best you can get!

-- Sold Out -- But expected in again!
This is probably the best low cost / high value upgrade you can make to your turntable regardless of it's brand name. Highly effective to add transparency, dynamics and bass depth. At only 1mm thick is easy to install without causing problems. The ...