Otis Redding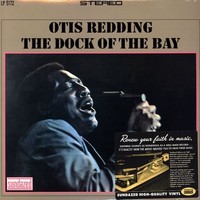 Albums:
1964 : Pain In My Heart
1965 : The Great Otis Redding Sings Soul Ballads
1965 : Otis Blue: Otis Redding Sings Soul
1966 : The Soul Album
1966 : Dictionary of Soul
1967 : King & Queen
1967 : Live in Europe
Otis Redding
(1941 – 1967) was an American singer-songwriter, record producer, arranger and talent scout. He is considered one of the greatest singers in popular music and a major artist in soul and rhythm and blues. His singing style was powerfully influential among soul artists of 1960s.
1x LP 180 gr.33rpm HQ vinyl

-- Sold Out -- But expected in again!
(1965) - 2012 EU Warner vinyl Stereo reissue on 180 gram vinyl -Considered by many soul connoisseurs to be Otis Redding's finest and most fully realized LP. This was recorded just before his untimely death but he lives on in thi...
1x LP 180 gr.33rpm

-- Sold Out -- But expected in again!
2018 EU issue on 180g LP-The 12-song DOCK OF THE BAY SESSIONS collection was compiled with input from Roger Armstrong of Ace Records and Otis biographer Jonathan Gould and has the Redding family's full endorsement. Although the individual tracks have been