Paolo Nutini
2x LP 180gr. Vinyl 33rpm

-- In Stock --
2014 issue on 180gm 2LP =Paolo Nutini returns with a career defining new album that showcases his maverick talent and incredible vocal prowess with a maturity way beyond his 27 years. with 'Scream (Funk My Life Up)'.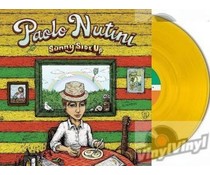 1x LP 140g coloured vinyl

-- Sold Out -- But expected in again!
2009 ( 2020 ) reissue on limited yellow vinyl LP =including "Candy" , "Coming Up Easy" & "Pencil Full of Lead". Sunny Side Up is Paolo Nutini's second studio album. For the album he not only wrote all the songs himself, but also took over the produc