Porcupine Tree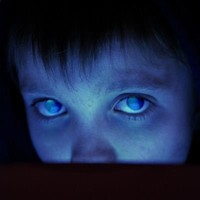 Albums:
    1991 - On the Sunday of Life
    1993 - Up the Downstair
    1995 - The Sky Moves Sideways
    1996 - Signify
    1999 - Stupid Dream
    2000 - Lightbulb Sun
    2002 - In Absentia
    2005 - Deadwing
    2007 - Fear of a Blank Planet
    2008 - Nil Recurring (mini album)
    2009 - The Incident
Concert Album
    Coma Divine - Recorded Live in Rome (1997)
    Warszawa (2004)
    Rockpalast (2006)
    Atlanta (2010)
Porcupine Tree are an English rock band formed by musician Steven Wilson in 1987. The band began essentially as a solo project for Wilson, who created all of the band's music. However, by 1993, Wilson desired to work in a band environment, and so brought on frequent collaborators Richard Barbieri on keyboards, Colin Edwin on bass and Chris Maitland on drums as permanent band members. With Wilson still in charge of guitar and lead vocals, this would remain the lineup until 2001, when the band recruited Gavin Harrison to replace Maitland on drums.
Porcupine Tree's early sound evokes a style of psychedelic rock comparable to that of progressive rock band Pink Floyd. Upon signing with Kscope record label in the late 1990s, the band approached a more mainstream alternative rock sound. By the early 2000s, the band signed to a major record label and shifted their sound again, this time in a more progressive metal direction.
After the release and tour in support of their tenth studio album, The Incident, the band became inactive as Wilson began to focus on his solo career. While not formally broken up, they also have no particular reformation plans beyond "someday", with members all working on separate projects, and Wilson committing himself to his solo work through most of 2015.
2x LP 180 gr. 33rpm vinyl

-- Sold Out -- But expected in again!
Originally released in 2002=2018 repressed on 180g 2xLP=Following ToneFloats lavish vinyl editions of Fear Of A Blank Planet and The Incident now comes a new vinyl edition of the Porcupine Tree masterpiece In A...
2x LP 180gr. HQ Vinyl 33rpm

-- Sold Out -- But expected in again!
2009 EU 2LP set pressed on 180gram VIRGIN VINYL -the 10th studio longplayer from the celebrated post-progressive group the 14 songs spread over sides 13 form a 55 minute song cycle called The Incident, while the final four standalone compositions wer...