Red Hot Chili Peppers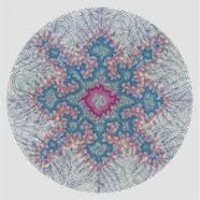 Red Hot Chili Peppers
is an American band that combines funk, rap, punk and pop to rock. The band was founded in 1983 in the Californian city of Los Angeles.
The band currently consists of Anthony Kiedis (vocals), Flea (bass), Chad Smith (drums) and Josh Klinghoffer (guitar). Famous former members include John Frusciante, Hillel Slovak, Jack Irons (Eleven and Pearl Jam) and Dave Navarro.
The Red Hot Chili Peppers are best known for their album Blood Sugar Sex Magik (1991), Californication (1999), By the Way (2002), Stadium Arcadium (2006) and the most recent I'm With You (2011). Known singles include
Under the Bridge
,
Otherside, Californication, By the Way, Dani California and Snow ((Hey Oh))
. In 2012, the Red Hot Chili Peppers were introduced into the Rock Hall of Fame.
Discography:
1984     Red Hot Chili Peppers
1985     Freaky Styley
1987     The Uplift Mofo Party Plan
1989     Mother's Milk
1991     Blood Sugar Sex Magik
1995     One Hot Minute
1999     Californication
2002     By the Way
2006     Stadium Arcadium
2011     I'm with You
2x LP standard.33rpm vinyl

-- Sold Out -- But expected in again!
( 1991 ) 2012 EU reissue on vinyl 2LP-The band hadnt yet broken Anthony Kiedis was exploring acting the evidence his cameo in Point Break Then the Peppers went touchyfeely and multiplatinum with ballads such as Under the Bridge T...
1xLP 33rpm 180g

-- In Stock --
(Originally released in 1989)2009 EU reissue on LP-The Chili Peppers finally hit their stride with Mothers Milk for the first time making their breakneck mix of funk rap and metal smooth enough to attract the masses while keep...