Santana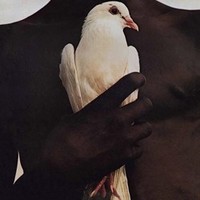 Santana
is a Latin rock band. Founded in San Francisco during the late 1960s, it is based around the compositions and playing of lead guitarist and founder Carlos Santana. The band first came to widespread public attention when their performance of their Latin rock song "Soul Sacrifice" at Woodstock in 1969 provided a contrast to other acts on the bill. This exposure helped propel their first album, also named Santana, into a hit, followed in the next two years by the successful Abraxas and Santana III.
Albums:
Santana (1969)
Abraxas (1970)
Santana III (1971)
Caravanserai (1972)
Welcome (1973)
Borboletta (1974)
Greatest Hits (1974)
Lotus (1974)
Amigos (1976)
Festival (1977)
Moonflower (1977)
Inner Secrets (1978)
Marathon (1979)
Zebop! (1981)
Shangó (1982)
Beyond Appearances (1985)
Freedom (1987)
Blues for Salvador (1987)
Spirits Dancing in the Flesh (1990)
Milagro (1992)
Sacred Fire: Live in South America (1993)
Santana Brothers (1994)
Supernatural (1999)
    Shaman (2002)
    All That I Am (2005)
    Guitar Heaven (2010)
    Shape Shifter (2012)
    Corazón (2014)
1x LP 180 gr.33rpm

-- Sold Out -- But expected in again!
2018 EU reissue on 180g Lp -with tracks like the beautiful masterpiece "Samba Pa Ti" and the hard rocker "Hope Your Feeling Better," As one of the most enduring albums in their massive career catalog, Santana's Greatest Hits also in...
1x LP 180 gr.33rpm

-- In Stock --
2016 EU reissue on 180g LP-one of the best known Santana records and Peaked at 1 in Billboard Top 200 including the huge single Black Magic Woman. Santana made clear that there was no such thing in his music as 'mindless conformity' and this unort...
1x LP 180 gr.33rpm

-- Sold Out -- But expected in again!
2018 reissue on 180g LP- Caravanserai is the fourth studio album by Santana released in October 1972. It marked a major turning point in Carlos Santana's career. The album is the first among a series of Santana albums that were known for their increasing