Snow Patrol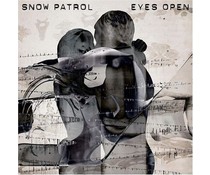 2x LP Standard 33rpm-gatefold

-- Sold Out -- But expected in again!
2006-2019 EU reissue on standard 2xLP=their eagerly awaited 4th album and includes the singles 'You're All I Have' and the huge and anthemic 'Chasing Cars', which was first debuted on the U2 tour plus the staggering heartbreak of 'Set The Fire To The Thir
2xLP 180 gr.45RPM

-- In Stock --
( 2008 ) 2019 EU reissue on 45rpm 180g 2LP- A Hundred Million Suns is the 5th album from the Northern Irish pop-rock quintet Snow Patrol following the multi-million-selling Eyes Open (2006). Recorded in Germany and Ireland with Garret "Jacknife" Lee (U2..
1xLP standard 33rpm

-- In Stock --
2018 EU issue on standard vinyl LP- Wildness is the seventh studio album by Northern Irish-Scottish rock band Snow Patrol.