Stacey Kent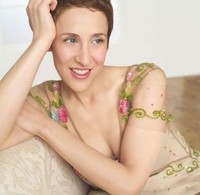 Stacey Kent (1968 - ) is a Grammy-nominated[1] American jazz singer.
Discography:
    Close Your Eyes (1997, Candid)
    Love Is...The Tender Trap (1999, Candid)
    Let Yourself Go: Celebrating Fred Astaire (2000, Candid)
    Dreamsville (2001, Candid)
    In Love Again: The Music of Richard Rodgers (2002, Candid)
    The Boy Next Door (2003)
    Breakfast on the Morning Tram (2007, Blue Note/EMI)
    Raconte-moi... (2010, Blue Note/EMI)
    Dreamer In Concert (2011, Blue Note/EMI)
    The Changing Lights (2013, Parlophone Music/Warner)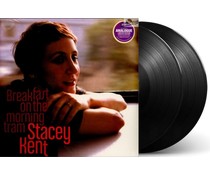 2x LP 180gr. Audiophile Vrigin Vinyl 33rpm

-- In Stock --
( 2007 )2012 EU Limited  vinyl 2LP edition pressing on 180gram vinyl - Breakfast On The Morning Tram is the musical equivalent of a growth spurt With the important assistance of Kazuo Ishiguro one of our finest novelist...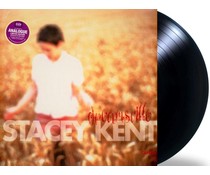 1x LP 180 gr.33rpm HQ vinyl

-- In Stock --
(2000) - 2007 UK reissue on 180g LP-Stacey Kent's straightforward renditions of these byrequest ballads are not at all generic What makes them consistently delightful is her unique sound and delivery with a certain brassiness a trumpetlike pointedness in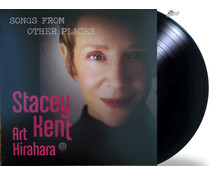 1x LP 33rpm vinyl =

-- In Stock --
2021 EU issue on vinyl LP= the duo album from the vocalist and pianist =Stacey Kent's clear-as-light vocals and Art Hirahara's lyrical piano make their duo outing exactly "what the world needs now." On Songs from Other Places, their artistry is beautiful