Stacey Kent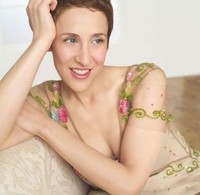 Stacey Kent (1968 - ) is a Grammy-nominated[1] American jazz singer.
Discography:
    Close Your Eyes (1997, Candid)
    Love Is...The Tender Trap (1999, Candid)
    Let Yourself Go: Celebrating Fred Astaire (2000, Candid)
    Dreamsville (2001, Candid)
    In Love Again: The Music of Richard Rodgers (2002, Candid)
    The Boy Next Door (2003)
    Breakfast on the Morning Tram (2007, Blue Note/EMI)
    Raconte-moi... (2010, Blue Note/EMI)
    Dreamer In Concert (2011, Blue Note/EMI)
    The Changing Lights (2013, Parlophone Music/Warner)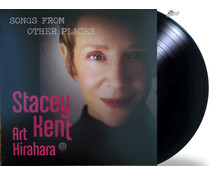 1x LP 33rpm vinyl =

-- In Stock --
2021 EU issue on vinyl LP= the duo album from the vocalist and pianist =Stacey Kent's clear-as-light vocals and Art Hirahara's lyrical piano make their duo outing exactly "what the world needs now." On Songs from Other Places, their artistry is beautiful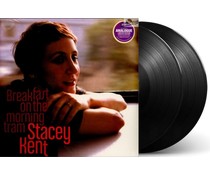 2x LP 180gr. Audiophile Vrigin Vinyl 33rpm

-- In Stock --
( 2007 )2012 EU Limited  vinyl 2LP edition pressing on 180gram vinyl - Breakfast On The Morning Tram is the musical equivalent of a growth spurt With the important assistance of Kazuo Ishiguro one of our finest novelist...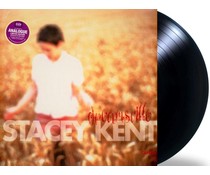 1x LP 180 gr.33rpm HQ vinyl

-- In Stock --
(2000) - 2007 UK reissue on 180g LP-Stacey Kent's straightforward renditions of these byrequest ballads are not at all generic What makes them consistently delightful is her unique sound and delivery with a certain brassiness a trumpetlike pointedness in