Chick Corea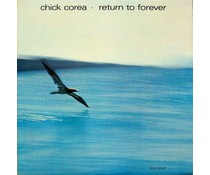 1x LP 180g 33rpm

-- Sold Out -- But expected in again!
2015 EU reissue on 180g LP - the group's 1982 third album Offramp shot to No. 1 on Billboard's Jazz Album chart and won the Grammy Award for Best Jazz Fusion Performance in 1983. Lyle Mays (keyboards) and Dan Gottlieb (drums) return while Steve Rod...
2xLP 180g 33rpm

-- In Stock --
2015 EU reissue on 180g 2LP=Chick Corea & Friends-best kind of a tribute album. Corea and a crackerjack group of accomplices have offered a beautiful homage to the late, great Bud Powell. What they do not attempt is a slavish recreation of Powell's ...