Bruno Mars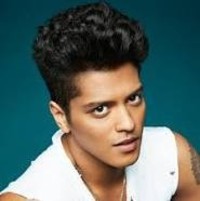 Bruno Mars(1985- ) is a singer -songwriter and producer of American music. He grew up in a musical family and started his career in music by producing other artists through the production team The Smeezingtons with Philip Lawrence and Ari Levine.
He became known with the title Nothin 'on You by BoB, and Billionaire by Travie McCoy, before the worldwide release of his debut album Doo- Wops & Hooligans in 2010. It also co-wrote the hits Right Round by Flo Rida , Wavin 'Flag K'naan and Fuck You! Cee Lo Green.
Music Bruno Mars is a mixture of different musical styles. He works with artists in various genres ; these collaborations are reflected in his own music. Child, it is highly influenced by artists such as Elvis Presley and Michael Jackson. March also draws inspiration from reggae and Motown sounds .
Discography:
    Doo-Wops & Hooligans (2010)
    Unorthodox Jukebox (2012)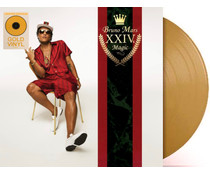 1x LP 33rpm =coloured vinyl=

-- In Stock --
2016 - 2022 EU reissue gold vinyl LP edition =featuring the worldwide smashes "That's What I Like" , "24K Magic"  and "Finesse"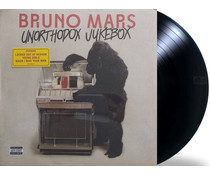 1x LP 140 gr.33 rpm vinyl

-- In Stock --
2012 EU vinyl LP edition=Singer/songwriter/producer/musician Bruno Mars returns with Unorthodox Jukebox, the highly anticipated follow-up to his platinum certified breakthrough debut and Album of the Year Grammy nominated Doo-Wops & Hooligans. As its...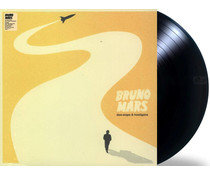 2010 the year's finest pop debut

-- In Stock --
2011 EU reissue on standard vinyl LP =named "the year's finest pop debut: included the 12x platinum blockbuster single "Just the Way You Are,"the 10x platinum "Grenade" and 6x platinum "The Lazy Song"