Caro Emerald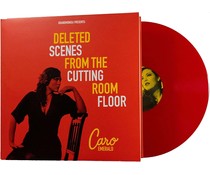 2x LP 180g 33rpm =gatefold=

-- In Stock --
2015 repressing on vinyl 2XLP=debut album from the Dutch Jazz vocalist Caro Emerald is the new kid on the block but boy does she sound like shes been around A voice so seductive and sultry its hard to believe she just recorded her debut album a mix o...
2x LP HQ Vinyl 33rpm

-- Sold Out -- But expected in again!
2013 EU 2xLP vinyl set -Second studio album by Dutch singer Caro Emerald. The album which includes the single Tangled Up debuted at 1 in the UK Albums Chart. The Shocking Miss Emerald produced by David Schreurs. features a mix of vintage jazz and mod...