Harry Belafonte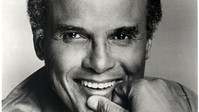 Harry Belafonte:
One of the most successful Caribbean American pop stars in history, he was dubbed the "King of Calypso" for popularizing the Caribbean musical style with an international audience in the 1950s. His breakthrough album
Calypso
(1956) is the first million selling album by a single artist. Belafonte is perhaps best known for singing "
The Banana Boat Song
", with its signature lyric "Day-O". He has recorded in many genres, including blues, folk, gospel, show tunes, and American standards.
Important Albums:
1956     Belafonte
1956     Calypso
1957     An Evening with Belafonte
1958     Belafonte Sings the Blues
1959     Belafonte at Carnegie Hall
1960     Swing Dat Hammer
1961     Jump Up Calypso
1962     Midnight Special
1962     The Many Moods of Belafonte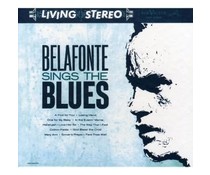 2x LP 180g HQ 45rpm =Numbered=

-- Sold Out -- But expected in again!
(Originally released in 1969)2004 issue US Numbered Limited Edition 180g 45RPM 2LP Available for the First Time on 180g 45RPM 2LP Harry Belafonte Belafonte Sings The Blues on Mastered by Kevin Gray Impexs line of classic RCA Living Stereo releases no...
1xLP 180g 33rpm

-- In Stock --
( 1956 ) - 2017 reissue on 180g LP - Harry Belafonte "Calypso" contains the pop classics "Day-O"(The Banana Boat Song), "Jamaica Farewell", "Come Back Liza" & "Man Smart, Woman Smarter"...beautifully recorded in 1956. + bonus track 'Matilda' (1953).