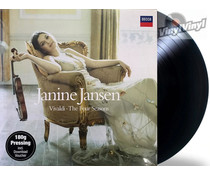 1x LP 180 gr.33rpm + download

-- Sold Out -- But expected in again!
2016 EU issue on 180g LP+download-The Dutch violinist Janine Jansen came up with the idea of introducing Vivaldi's most popular opus once with only seven musicians, to make it almost a slimming session in a pro play with her father and her brother. ...