Lady Gaga
2x LP Standarrd 33rpm=US=

-- In Stock --
2009 US issue on 2LP-The Fame is the debut album by American pop singer and songwriter Lady GaGa, who worked closely with producers RedOne and Space Cowboy. Lady GaGa hits the ground running with immaculate songwriting and infectious, addictive track...
2x LP 180gr. 33rpm

-- In Stock --
2018 EU issue on 180g 2LP= In A Star Is Born, a new take on the iconic love story, 4x Oscar nominee Bradley Cooper (American Sniper, Silver Linings Playbook) makes his directorial debut and also stars alongside multiple award-winning music superstar Lady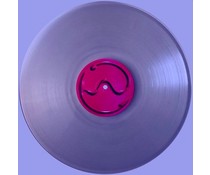 1x LP 180 gr.33rpm HQ vinyl

-- Sold Out -- But expected in again!
2020 EU issue on grey vinyl LP= The long awaited 6th studio album by Lady Gaga. For this new album, largely produced by BloodPop, Lady Gaga revives the pop / dance vibe that made her success with The Fame and Born This Way.

The danceable "Chromatica"