Talk Talk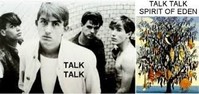 Talk Talk were an English musical group, active from 1981 to 1991. The group was part of the English new wave movement that included bands like Duran Duran and had a string of early hit singles including "Today", "Talk Talk", "It's My Life", "Such a Shame", and "Dum Dum Girl". Always uncomfortable with the requirements and pressure of the pop industry, Talk Talk moved away from synthpop toward more experimental music in the mid-1980s. A few more singles, including "Life's What You Make It" and "Living in Another World", achieved success in Europe and in the UK, but their commercial appeal receded quickly as their critical reputation increased.
Their final two albums, Spirit of Eden and Laughing Stock, were highly acclaimed and remain influential to experimental alternative rock genres, especially post-rock. 25 years after the release of what The Guardian called their masterpiece (1988's Spirit of Eden), Talk Talk was still praised as a classic example of a band refusing to compromise its art to commercial pressure.
Discography
    1982 - The Party's Over
    1984 - It's My Life
    1986 - The Colour of Spring
    1988 - Spirit of Eden
    1991 - Laughing Stock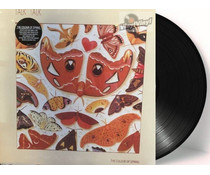 1x LP 180g 33rpm+bonus DVD

-- In Stock --
( 1986 ) 2012 EU reissue on 180g LP+ bonus DVD=Talk Talk's third album The Colour of Spring remains the band's most successful, charting in multiple countries thanks to the international hit single "Life's What You Make It." Deviating from the synthesize.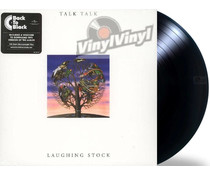 1x LP 180g 33rpm +download

-- Sold Out -- But expected in again!
( 1991) - 2016 EU reissue on 180g LP+download-Talk Talk began as a quartet consisting of Mark Hollis (vocals), Simon Brenner (keyboards), Lee Harris (drums) and Paul Webb (bass guitar). They were generally associated with the New Romantic movement; more s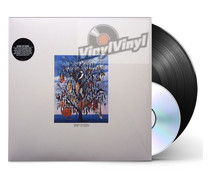 1x LP 180 gr.33rpm + DVD

-- In Stock --
( 1988 ) - 2012 EU reissue on 180g LP+bonus DVD =Spirit of Eden is the transcendent fourth album from Talk Talk and it finds the band shelving the pop electronics in favor of more organic fare built largely around mood and atmosphere. Drawing on jazz and